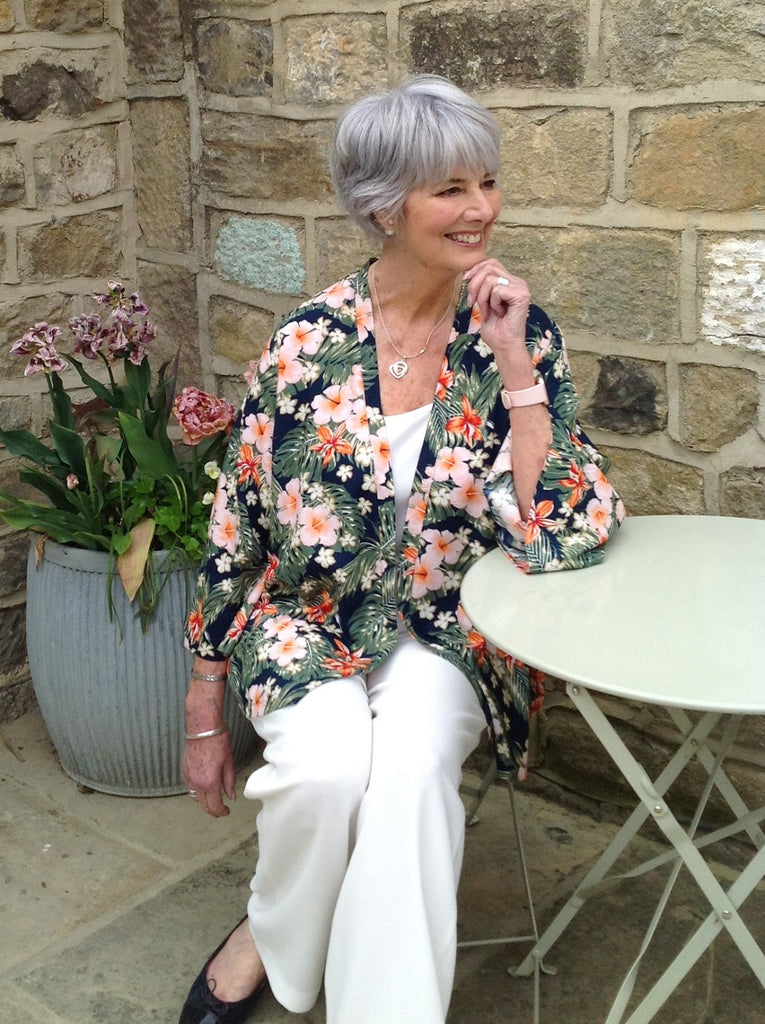 Hibiscus Kimono Wrap in 3 sizes
£49.00 £72.00
A great little edge to edge wrap which has wide sleeves and a slight flare to the hemline. Made from a soft Viscose fabric which drapes well. 
In three sizes -  12/16  18/20  22/24
Back length 29"
Fabric 100% VIscose - Machine or hand wash.

 Colour - Hibiscus print
Other popular products in this section...