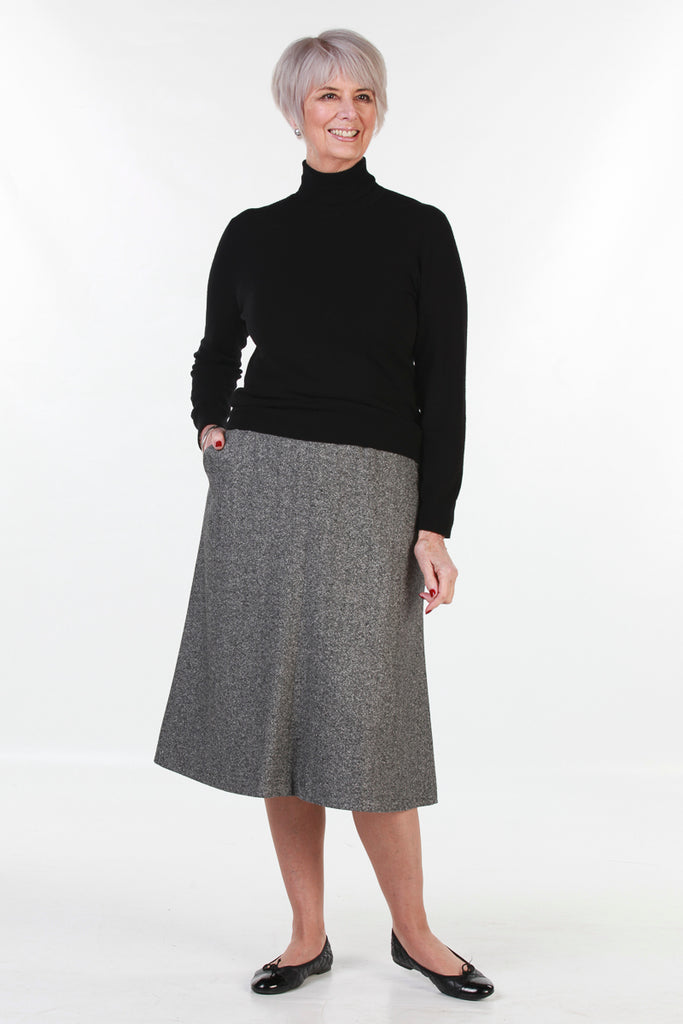 Bedale Donegal Skirt Size 14 only
£25.00 £79.00
An easy to wear four panel skirt in a Donegal weave fabric. It has an all round elasticated waistband and is fully lined. It fits smoothly over the hips and flares slightly at the hemline. It also has pockets.
Our models is 5'10". and  is wearing the 29" 

Length 29"
Fabric  -   49% Wool   29% Polyester   20% Cotton   2% Elastane.    100% Polyester lining.   Machine  washable.
Colour - Black/white