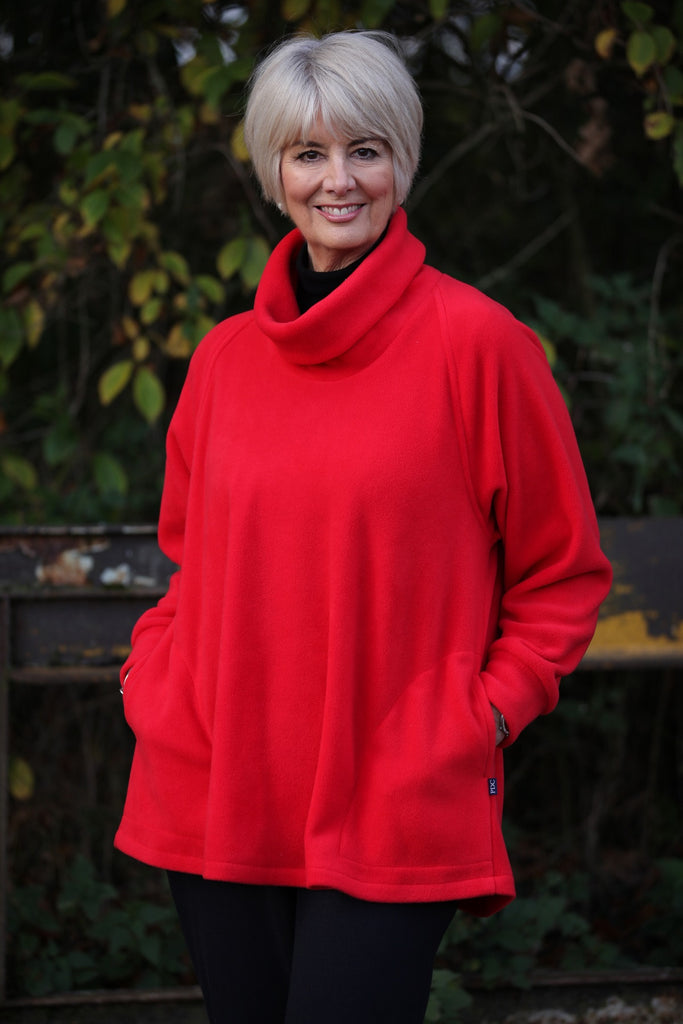 Swaledale Fleece Swing Top in 7 colours
£69.00
One of our favourite fleece tops. It has a wide 'A' line swing to the hem  and also features  side pockets, cuffs and a deep collar which can be turned up. Deep raglan sleeves means  there is plenty of room for a sweater underneath.
As a guide our models are both 5' 9" and are wearing the 30" length.
It comes in two lengths -30" and 33"
Fabric - 100% Anti Pill Polyester Fleece. Hand or Machine washable.
Colours -  Dusky Pink  Bright Red   Dark Sky    Navy  Black   Olive  Sugar Pink
Jade 14/16 - 30" only
Sizes - 12/14  14/16   16/18   18/20   20/22   22/24

Other popular products in this section...