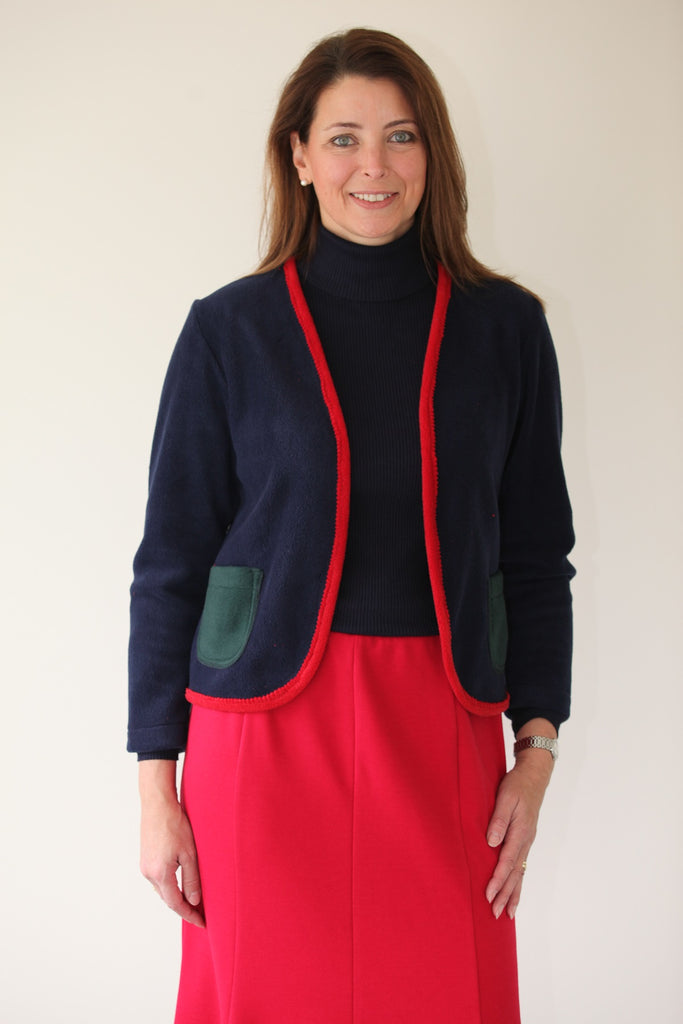 York cropped fleece cardigan in 4 colours
£69.00
A super little fleece Cardigan.  A shorter length 22" from the back neck it is edge to edge and bound with a contrasting trim and pockets.
Colours - Navy/red/forest   Royal blue  Spring Moss and Red.
In 2 lengths  from nape of neck to hem  approx. 22" as shown or 26"
It comes in four sizes  12/14   14/16   16/18  18/20 
Other popular products in this section...