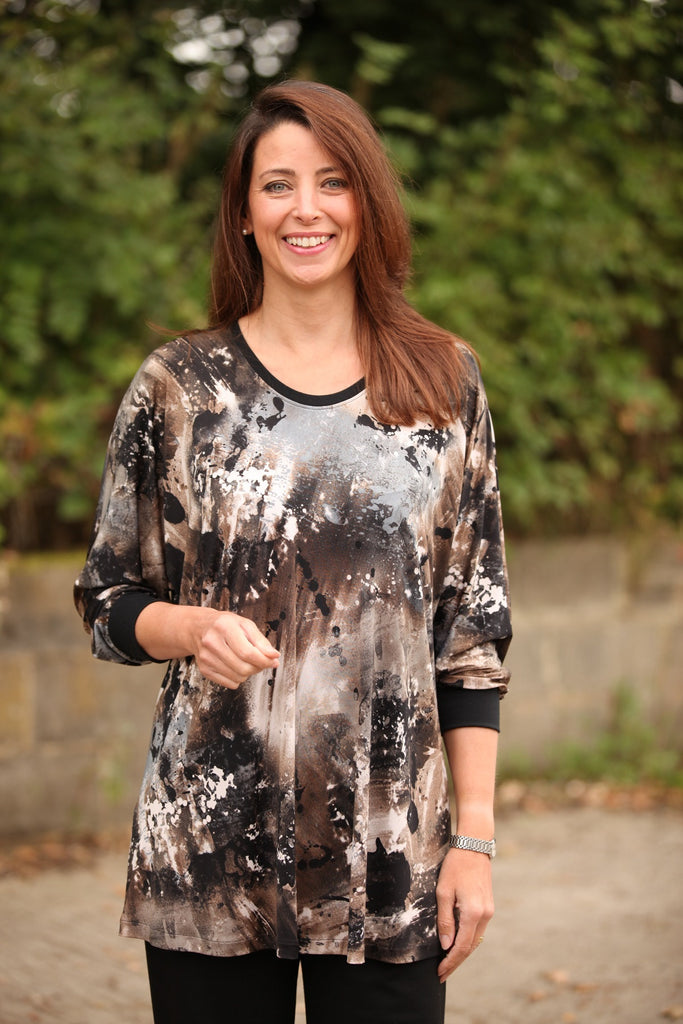 Bramham Oversized Top in Grey/brown
£69.00
A very generous loose fitting top in a lovely soft knitted fabric. It comes in three lovely muted shades this one is Grey/brown. It has deep dolman three/quarter length sleeves which gather into a black cuff with a black trim round the neck.
Back length approx. 32"
Fabric   94% Polyester  6% Elastane.  Machine or hand wash.
Colour   Grey/brown
Sizes  - 14/16     18/20     22/24