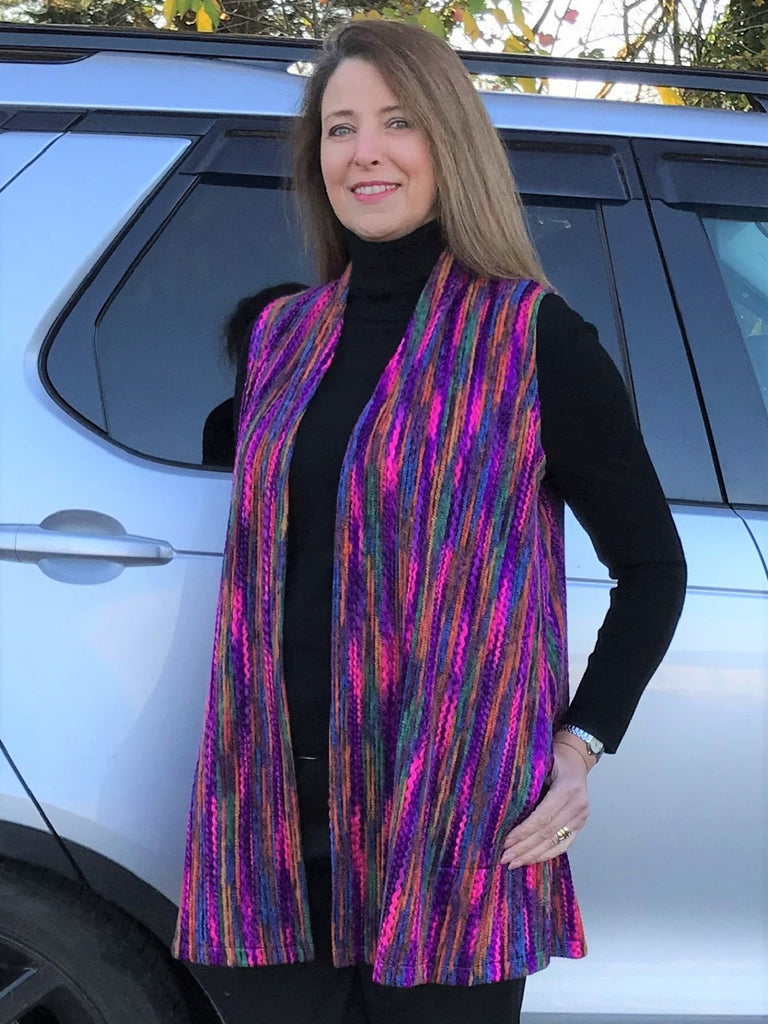 Bridge Multi coloured Swing Waistcoat
£85.00
We love this fabulous fabric which gives the impression of being made from multi coloured braids of wool in deep pinks and purples. So soft supple and deceptively lightweight we decided to make a long swing Waistcoat which is edge to edge and makes a stunning extra layer. It has a slight swing to the hip line, is sleeveless and has a cosy stand neckline, there are also pockets in the side seams.  Unlined for that lovely warm feel.
Made from the same fabric as our Bridge Oversized Jacket.
Sizes 12/14 to 22/24
Back length approx. 32"
Fabric  -  95% Polyester 5% Acrylic.  Dry clean only.