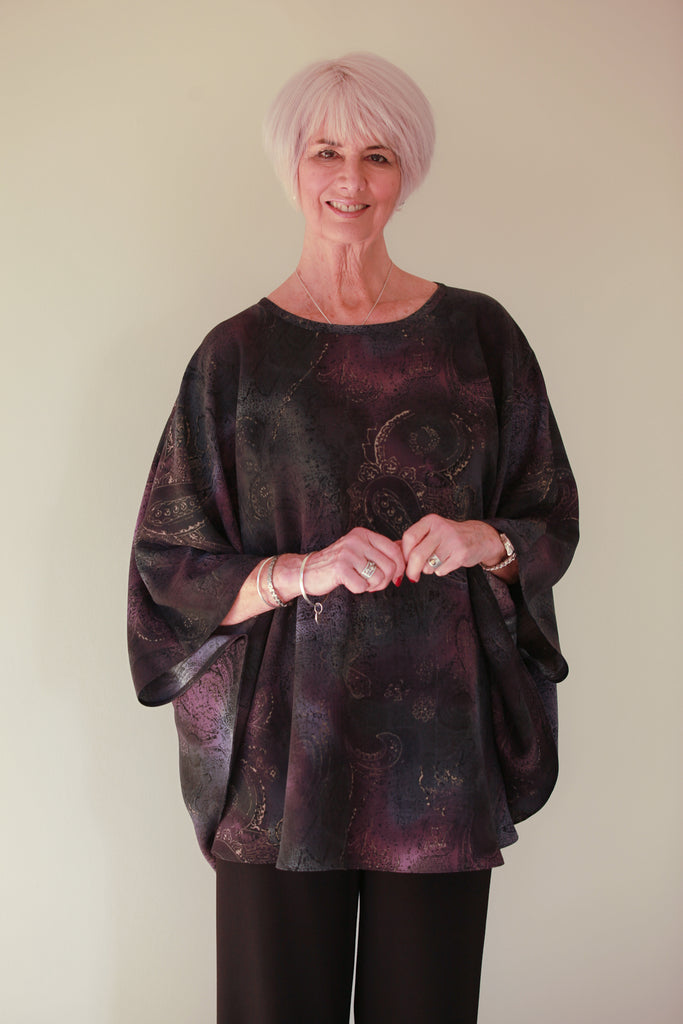 Cobweb wrap in muted grey
£49.00 £72.00
Our ever popular Cobweb Wrap but in a heavy weight Polyester crepe. It is half circular and is joined at the sides to keep it in place. It has a round neckline. A matching Scarf is available the Accessories collection.
It come in one size which will fit up to a  size 24/26
Fabric  -  100% Polyester  Machine washable. 
One size.
Back length approx. 30"
Colours - Grey/mauve