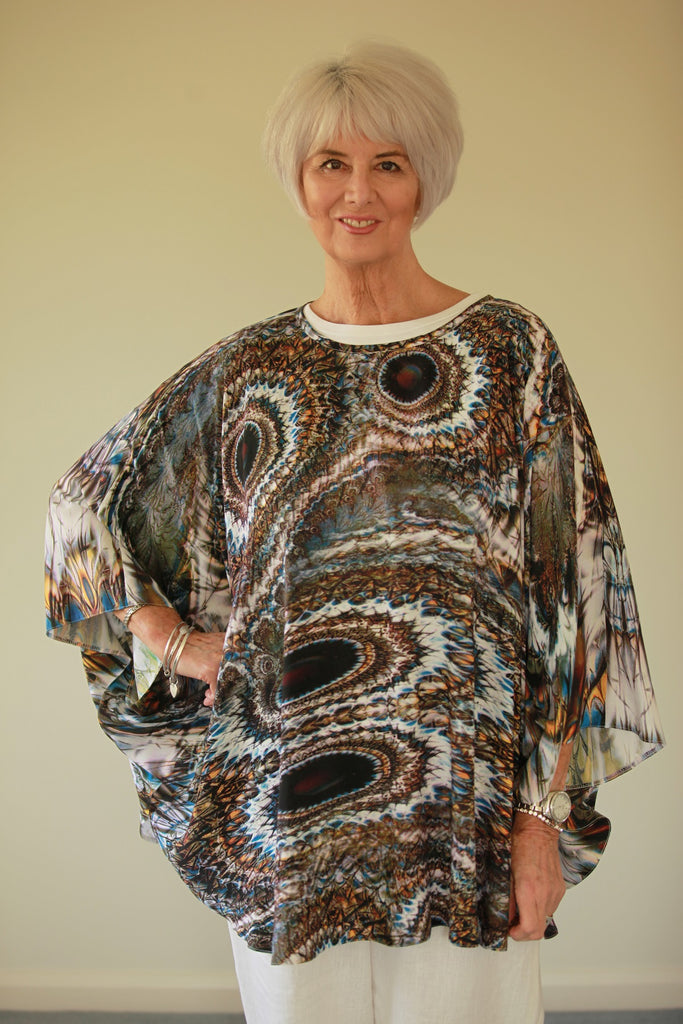 Cobweb Wrap in Viscose print
£75.00
Lovely half circular wrap in  an unusual print. It comes in one size and is in a  interesting colourway of Browns and blues on a white background. It fits up to a size 24.  Lightweight but not see through, great for packing. 
Back length approx. 29"
Fabric  100% Viscose   Machine washable. 
One size
Colours -  Brown/blue print