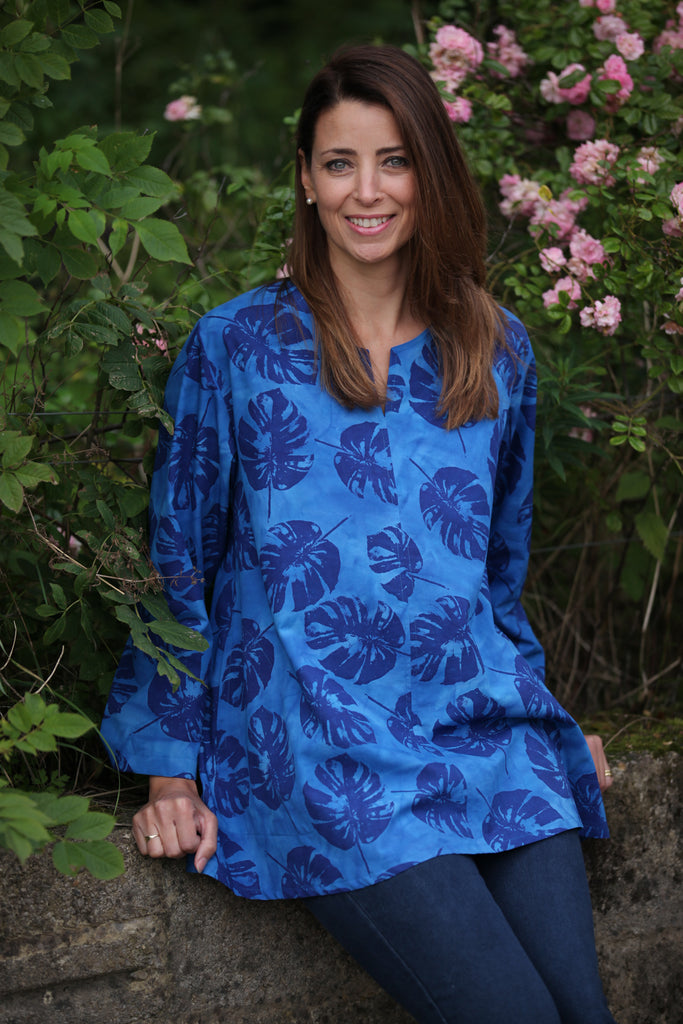 Cool Cotton Nepal - Blue/navy size 14/16 only
£55.00 £69.00
Lovely soft lightweight cotton batik in our popular Nepal style.  It has a split at the neck, long sleeves which can be rolled back and has our signature split at the back.
Back length approx. 30"
Sizes  -  14/16 only 
Colour  - Blue/navy
Fabric - 100% Cotton.   Cool machine wash at 30 or cool hand wash.
As these fabrics are hand printed to old traditional methods there may be loose dye on the surface of the fabric and some irregularities will occur as an inevitable feature of the hand printing process. Please store out of direct sunlight.