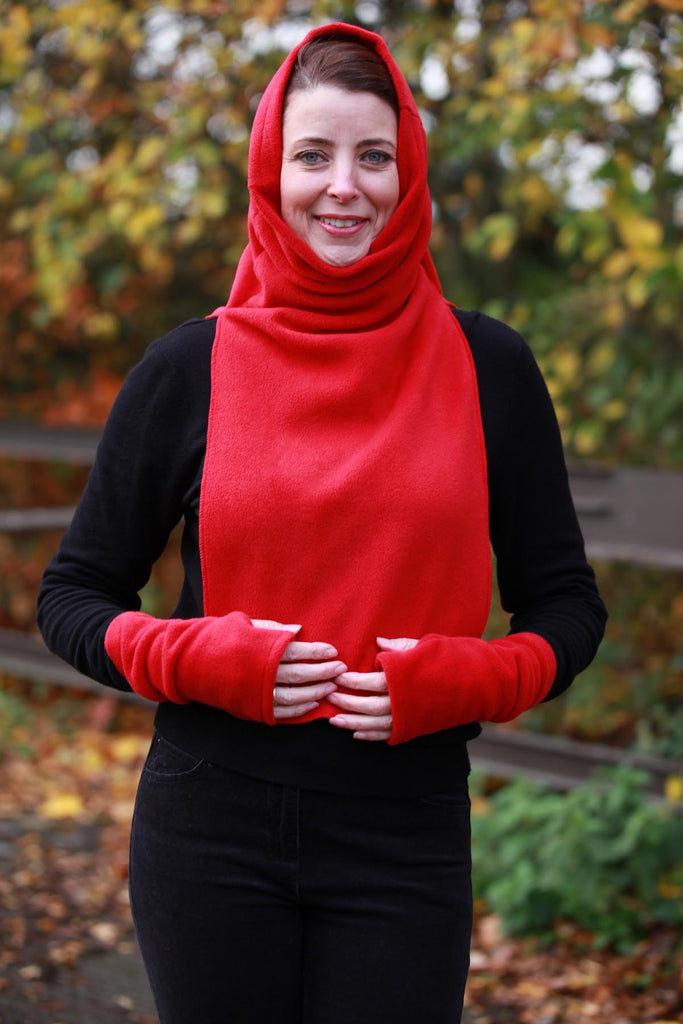 Fleece Snood
£20.00
This tubular Fleece Snood is great for the colder days. It is the same length back and front and when not pulled up into a hood it forms a loose cowl collar.
Available in lots of Fleece colours, if you don't see the colour here just give Customer Services a ring 01423 779221 and we will advise you if the colour you require is available.
Fabric 100% Anti Pill Polyester. Fleece Hand or machine washable.
Colours     Turquoise    Stone    Mink    Black    Navy   Dark Red  Forest and Olive
Other Colours available to match all the Fleece colours on request,  just telephone our Customer Service Dept. on 01423 779221