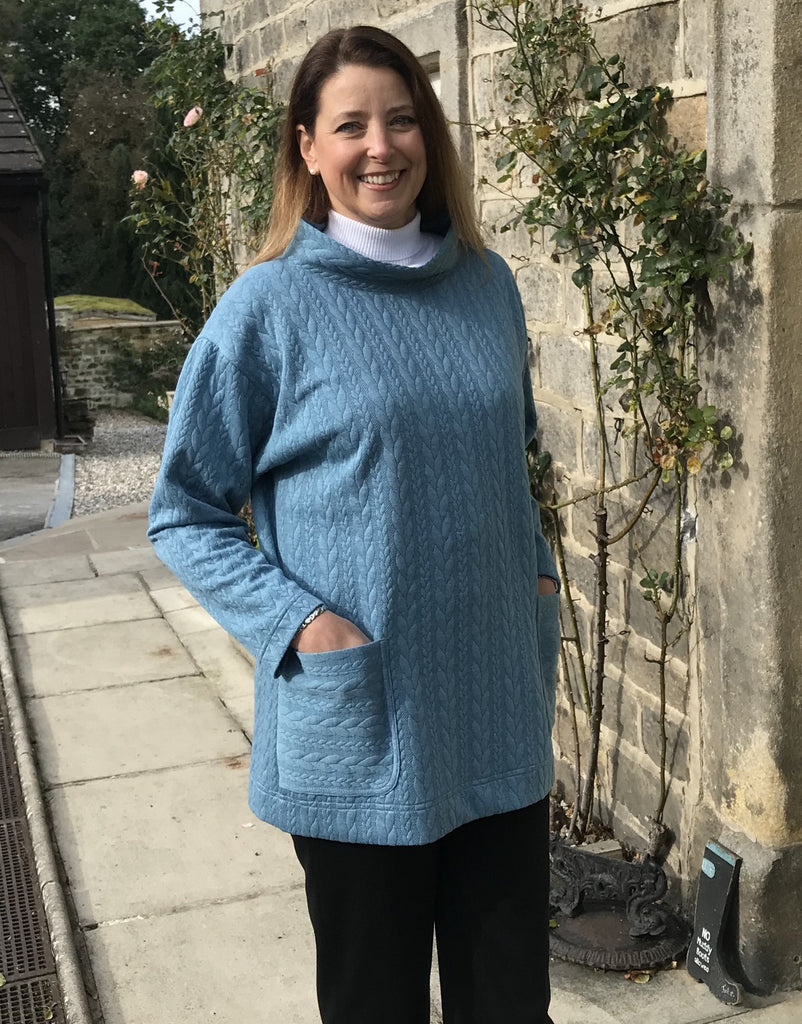 India Stretch Cable Top in three colours
£85.00
Another favourite shape which works so well in this new Stretch Cable knit fabric.  It comes in three sizes which are  very generous. It is an oblong shaped tunic style, no swing to the hips.  It has a boat shaped neckline with a small stand collar which is wide enough to allow something to be worn underneath and patch pockets on the front.  
Size 1 - 14/16 hip measures approx. 46" across the pocket tops.
Size 2 -  18/20 hip measures approx. 53" across the pocket tops.
Size 3 -  22/24 hip measures approx. 63" across the pocket tops.
Back length approx. 30"
Colour -   Pale Teal     Dusky Pink   Dark Teal   
Fabric   -  75%  Polyester 22% Rayon  3% Spandex  Machine washable.