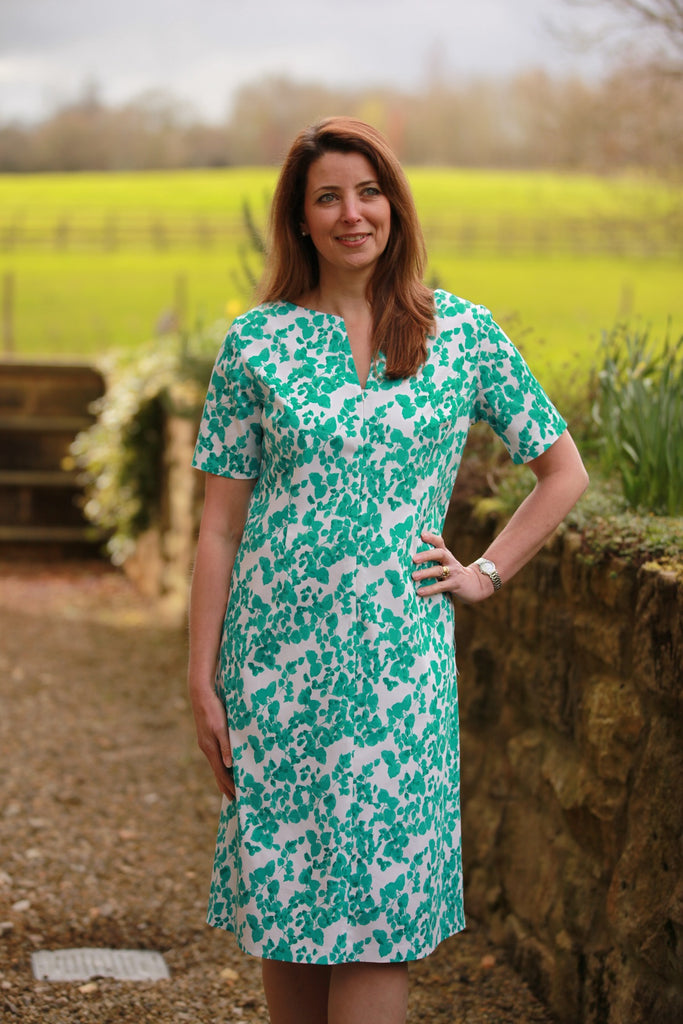 Lindsay Dress in White/Jade - front zip Size 14 only
£39.00 £89.00
Difficulty fastening a back zip then this could be the answer, our new design has a concealed front zip. A lovely new print which features abstract jade leaves on a white background . It has short sleeves and is unlined. It has slight A line shaping at the hem. 
Back lengths approx. 40" 
Size 14 only
Fabric   97% Cotton 3% Spandex. Machine washable.
Colour - White/Jade