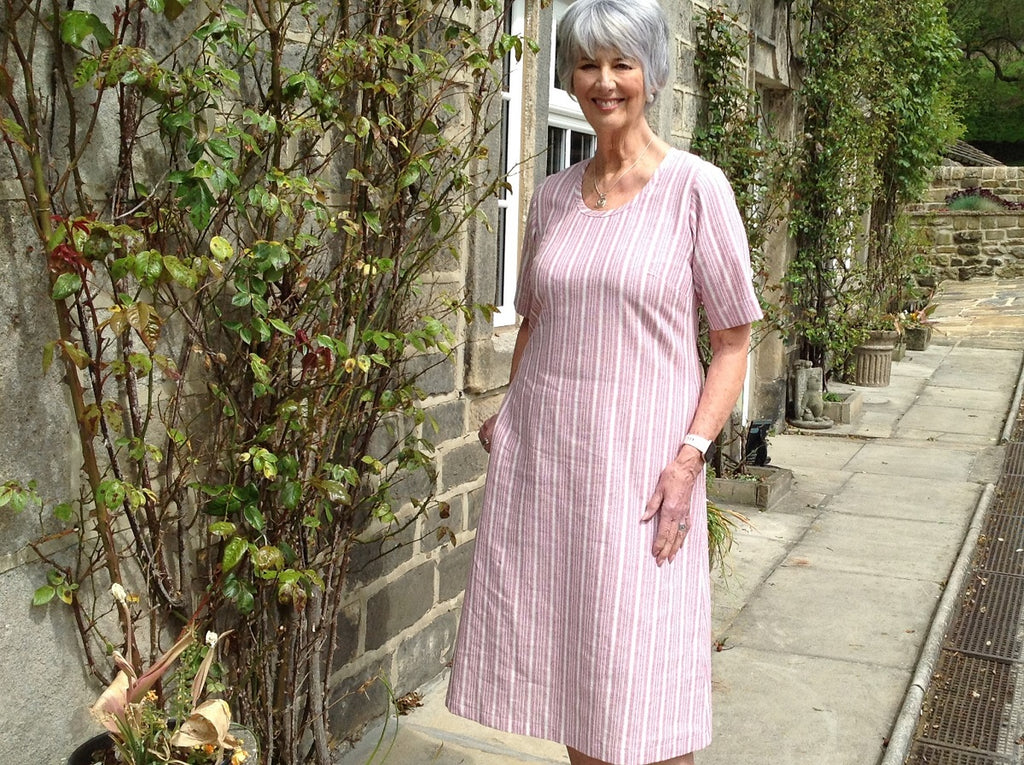 Morocco
£0.00
This super easy fitting dress has sleeves which come just above the elbow. It has  a slightly scooped neckline, two pockets and has a deep vent in the back. It is very generously sized and is pull on.  
It comes in two lengths approx. 45" and  50"   Sizes 10/12 - 22/24.
Fabric    -   55% Linen 45% Cotton.
Hand or machine wash.
Colours      Terracotta.    Other colours avaiable on request