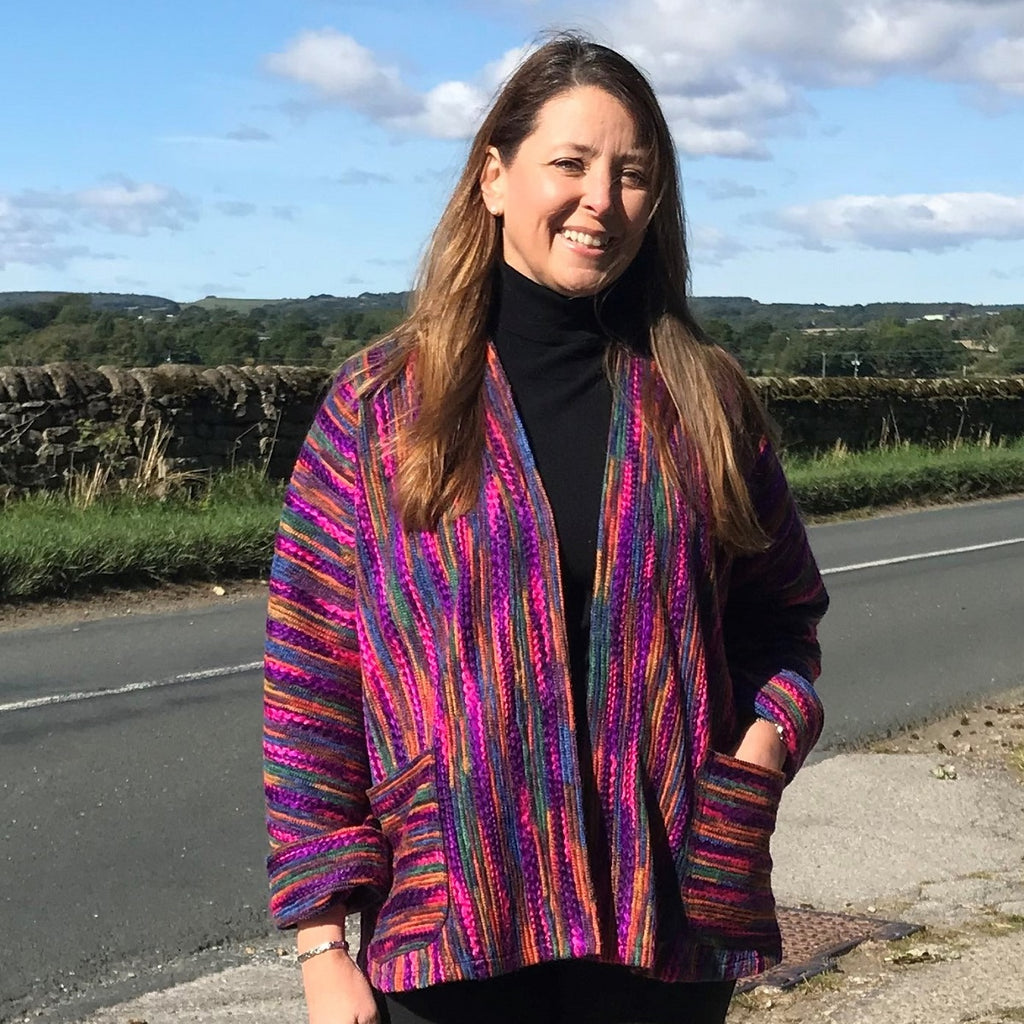 Bridge Oversized Jacket
£139.00
We love this fabulous fabric which looks like multi coloured braids of wool in two colours. Soft and supple fabric in our classic edge to edge dolman sleeved style.
A stunning and easy to wear Jacket which is unlined and oversized.
It comes in two sizes -
Size 1 -  14/18  hip measures approx, 52 " 
Size 2 -  20/24  hip measures approx. 62".
Back length approx. 29"
As a guide our Model is a size 14 and is wearing the size 1.
Fabric  -  95% Polyester 5% Acrylic.  Dry clean only.