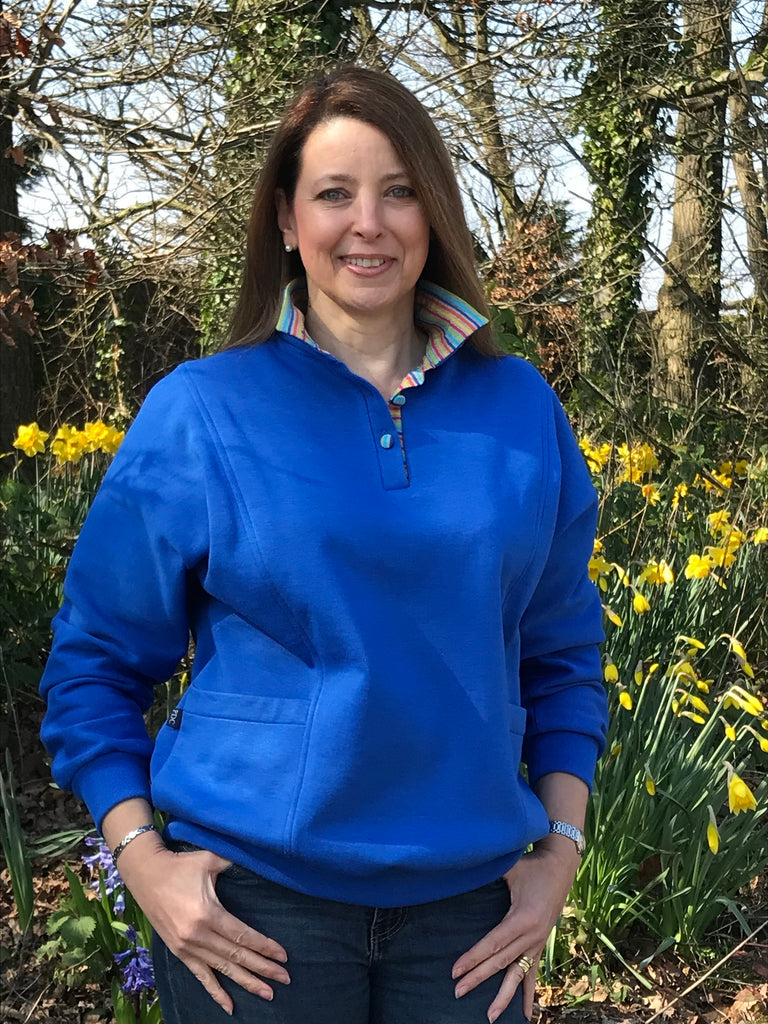 Askrigg Top in Electric Blue with multi striped collar.
£69.00
This easy to wear sweatshirt has deep dolman sleeves and two pockets.  It has an interesting collar with a striped trim and a two button fastening.  It also has a loose hip band. Because of the dolman sleeve the fitting of this top is generous across the bust line.
Fabric  -  45% Acrylic  40% Cotton  15% Polyester.  Machine washable or hand wash
Our model is a size 14 and is wearing the 14/16
Sizes  -   12/14 - 22/24
Other popular products in this section...